Webinars to Advance Antimicrobial Stewardship Programs
Wednesday, November 17, 2021 1:00pm EDT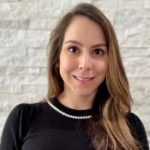 Katherine Perez, PharmD, BCIDP
Director, Antimicrobial Stewardship bioMérieux–Doctor of Pharmacy University of Texas College of Pharmacy, infectious diseases pharmacotherapy at Houston Methodist Hospital, Houston, Texas.
To Review how COVID19 pandemic has exacerbated rates of antibiotic resistant infections, redirected resources, and overburdened monitoring mechanisms in healthcare settings.

To reinforce  ASPs as an imperative component of a successful response to COVID-19 and interventions to improve the quality and safety of antibiotic use are urgently needed. 

To describe how The pandemic has skillfully positioned ASPs to leverage expertise and further promote multidisciplinary and non-traditional collaboration across healthcare silos.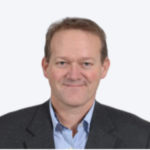 Regents Professor, Paul G. Allen School for Global Health, Washington State University, Pullman, WA
To review recent findings from work in  low income countries where sanitation and hygiene variables are better predictors for people being colonized with antimicrobial-resistant enteric bacteria.

To discuss why colonization is important to understand and I will briefly describe ongoing studies that examine risk factors in communities and their associated hospitals.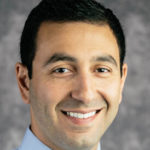 Tufik Ramzi Assad, MD, MSCI
Medical Director, Critical Care Unit Member, Antibiotic Stewardship Committee Williamson Medical Group, Williamson Medical Center, Franklin, TN
To provide a review of epidemiology and diagnostic challenges of pneumonia.

To discuss the advantages of using syndromic testing for lower respiratory tract infections.
 To demonstrate how rapid

, accurate pathogen identification 

can optimize antimicrobial therapy in critically ill patients with pneumonia.
Next Steps
You will receive a confirmation email upon successful registration. As we near the date of the event, we will send you more information on how to access it.
Continuing Education
Opportunity
P.A.C.E.® credits available to attendees.
bioMérieux is an approved as a provider of continuing education programs in the clinical laboratory sciences by the ASCLS P.A.C.E.® Program. P.A.C.E.® is a registered trademark of the American Society for Clinical Laboratory Science.
To Request Your P.A.C.E. Credits:
1. Click the "Request" button.
2. Create an account or click "Already Registered?" if you have an existing account.
3. Once on the site, select "View Transcript" and then click "Launch Test" to acknowledge attending the webinar.
4. Click the "Evaluate" button to let us know about the webinar and speaker.
Your P.A.C.E. certificate will be available under "My Transcript".  Change the "Active" drop-down to "Completed" to find your completed courses and certificates.
Please contact Education@biomerieux.com with any log in concerns.